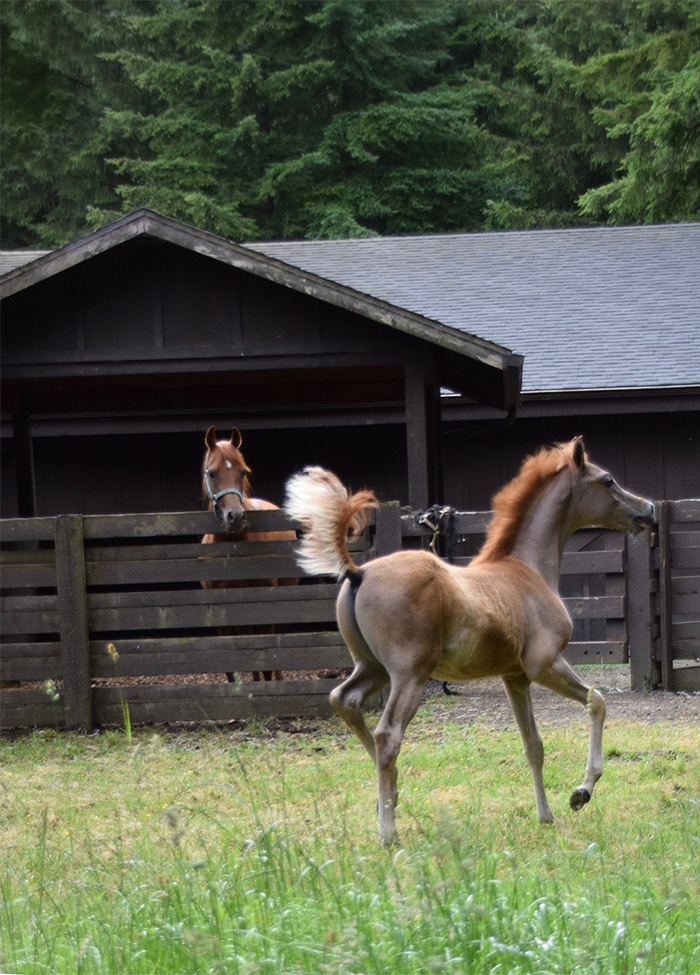 (*Maddox Van Ryad x Falcons Promise ORA)
2020 Grey Colt AHR 681583 SOLD!
Magic Van Ryad is the third cross we have bred from his dam, Tall, powerful, stately – perhaps the most similar son to his sire from all our stock. Thus he earned the 'Van Ryad' name, only the second in our barn. Come see this exciting youngster!
Both of his siblings have sold; this colt is the only offering available from Maplewood at this time. He's Breeders Sweepstakes Nominated, Showy, Necky, perfect legs, with fancy attitude and motion. Make him yours to train in almost any direction you wish to take him. He's a yearling 2021 and ready to get prepared for the showring.
Show Pedigree
| | | | |
| --- | --- | --- | --- |
|   |   |  *ALI JAMAAL |   |
|   |  RYAD EL JAMAAL |   |   |
|   |   |  ROXANA ELSHAKLAN |   |
|  *Maddox Van Ryad |   |   |   |
|   |   |  *AAF KASET |   |
|   |  BARBARA VAN KASET |   |   |
|   |   |  BET EL WALINA |   |
| | | | |
| --- | --- | --- | --- |
|   |   |  BEY SHAH+ |   |
|   |  FALCON BHF |   |   |
|   |   |  BEY SERENADE SF |   |
|  Falcons Promise ORA |   |   |   |
|   |   |  BEY SHAHDOW TGS |   |
|   |  LL ALBUFERA |   |   |
|   |   |  LL ALIA |   |